Honesdale • Scranton • NEPA Pennsylvania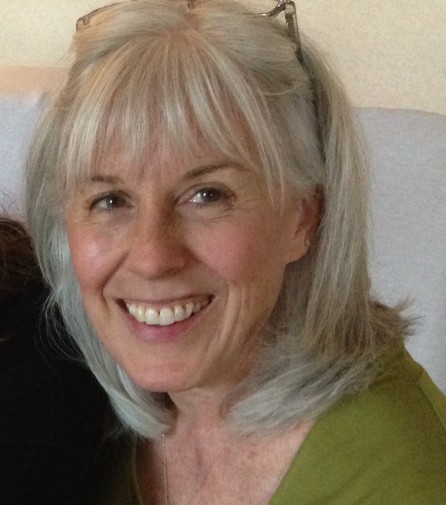 I discovered my calling to work in childbirth during my first pregnancy in 1978. From that time forward, while also having and raising my own children, I attended various workshops and training courses to become certified in childbirth education and labor assisting. My certification in these areas was through the Association of Labor Assistants and Childbirth Educators (ALACE). After my own two homebirths (1983, 1987), I made the decision to become a midwife and began pursuing education toward that end, mainly through independent study.
Finally, in 1992, I began training to be a midwife through the traditional method of apprenticeship with experienced midwives. I apprenticed for over 6 years, working with at least 6 different midwives in various capacities, both in the Buffalo, NY area and in the Milwaukee area after our move there in 1996. In October and November of 1998, I spent 7 weeks in El Paso, Texas at a busy birth center, acquiring additional intensive experience. After my return from Texas, I assisted another midwife for a year before I began practicing independently.
I completed the certification process of the North American Registry of Midwives, and received my certification as a Certified Professional Midwife (CPM) in September of 2001. This credential qualified me to become a Wisconsin Licensed Midwife in April of 2007, the first date when such licensing was available. Although I no longer reside in Wisconsin, I choose to maintain my license there, while working in Pennsylvania.
My formal education includes a Bachelor of Science degree from Valparaiso University (1975) and post-graduate studies in Homeopathy, Anatomy & Physiology, Pathology, and Spanish.
While living in Buffalo, NY from 1988 to 1996, I studied the science of homeopathic medicine for several years; I co-founded and led a study group on that fascinating subject, and eventually began consulting with clients seeking homeopathic care.
From 1988 to 1992, I ran a small sewing business out of my home, making cotton children's pajamas – I called it Janjammies. I also became a La Leche League Leader and assistant manager of a large health food store.
I have been attending births since 1992 and practicing as a primary midwife since 2000. To date, I have attended over 1020 births in various capacities; the breakdown of these is as follows:
Intended out-of-hospital births as primary/co-primary midwife: 727
Intended out-of-hospital births as primary assistant to the midwife: 199
Intended hospital births as doula/professional labor support person: 77
Primary clients transported to the hospital DURING labor: 104
Percentage of those labor transports that involved first labors: 80%
Primary clients (mother or baby) transported to the hospital in the immediate postpartum: 16
Waterbirths: 305
II have been married for 47 years and am the mother of 3 grown children, 2 of whom where born at home, and grandmother to 5 grandchildren, 2 of whom were born at home and into my hands!
I hold current certification in both adult and infant CPR as well as neonatal resuscitation (NRP).  I continue my study of midwifery in order to remain current on all things childbirth. In August 2006 spent a week at The Farm in Tennessee (home of Ina May Gaskin, author of Spiritual Midwifery), participating in the Advanced Midwifery Workshop held there yearly. In 2008 I attended the A.L.S.O. training (Advanced Life Support in Obstetrics), and in 2013 I attended the B.E.S.T. (Birth Emergency Skills Training) workshop. In 2016, I completed the Mercy in Action Expect-the-Unexpected 4-day training in complications of pregnancy and delivery, and was able to receive the NARM Bridge Certificate. In 2017, I also received the credential of Certified Lactation Counselor thru the Academy of Lactation Policy and Practice, Inc. And in 2019 I attended the Breech without Borders breech-birth training workshop.
After practicing for 20 years in the Midwest, my practice relocated to Northeast Pennsylvania, (NEPA) in 2016, where I offer my services to families in that area, while having the joy of living near my children and grandchildren.
In addition to being a midwife and lactation counselor, I am a wellness consultant, specializing in homeopathy, nutritional/ herbal supplementation, and the body-mind connection.
Save
Save
Save
Save
Save
Save
Save
Save
Save
Save
Save
Save
Save
Save
Save
Save
Save
Save
Save
Save
Save
Save
Save